LEAN BOOTY KIT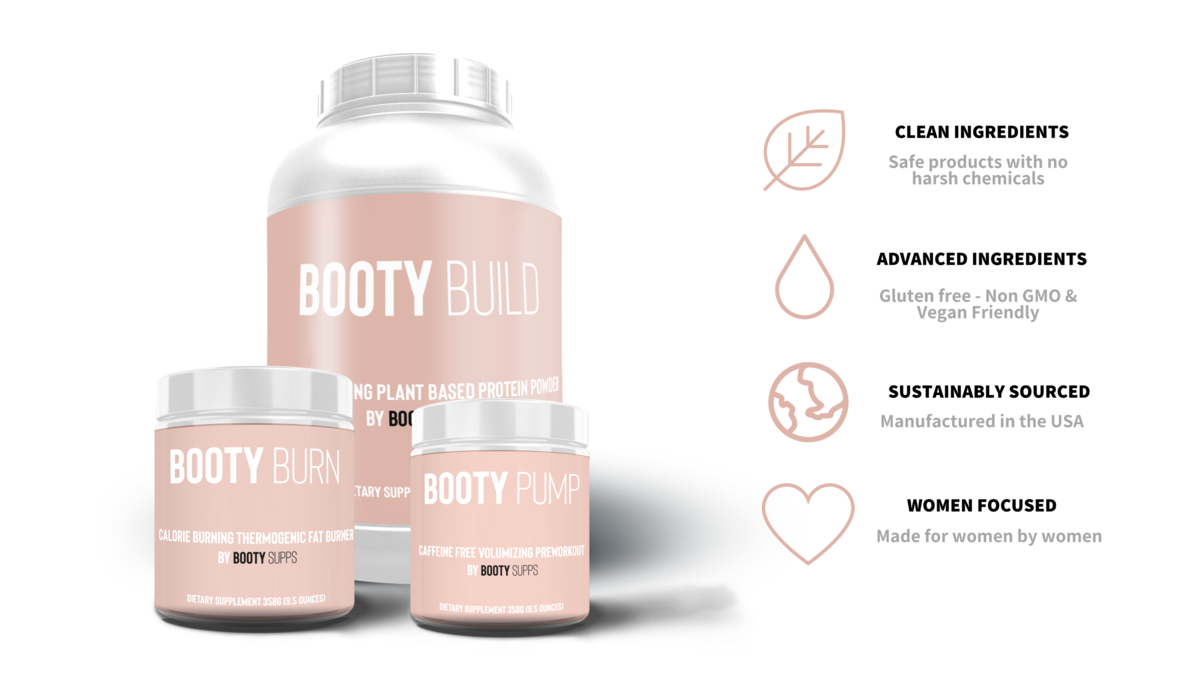 WHAT IS IT?
The LEAN BOOTY KIT is designed to help you build a bigger booty while also helping you burn fat. The kit includes;
BOOTY PUMP Pre Workout
BOOTY BURN Fat Burner
BOOTY BUILD Vegan Protein
Free Shipping
Free Booty Home Workout Program
Free Personal Training Consultation
HOW LONG DOES IT TAKE TO SEE RESULTS?
If used correctly with diet & exercise; 8 weeks for noticeable and 16 weeks for DRAMATIC results.

HOW LONG DOES EACH KIT LAST?
If used as recommended (2-3x per week on booty & leg workouts) each kit will last 8 weeks.

WHO IS IT FOR?
Any Woman who wants to quickly grow a booty and reach their fitness goals. The kit works for anybody, regardless of your previous experience, ability, or age.


HOW DOES IT WORK?
The kit works in 3 steps to help destroy cellulite and help grow your booty.