Created by Women for Women
BURN Thermogenic Fat Burner
Made by women for a woman's body
No tingles or itchy feeling
No shakiness or dizziness
Premium ingredients at full doses
Helps build muscles
Supports burning fat
Boosts hydration
Transparent label - No proprietary blends
Made in USA
LEARN MORE
BURN Thermogenic: How Does It Work & Why Is It Special?
Unlike every other women's thermogenic on the market, VOLUP's Burn thermogenic was specifically formulated by product scientists for a women's body. You'll receive the daily energy boost you need to get through the day WITHOUT the itchy tingle feeling, shakiness or dizziness.

In addition to the daily energy boost, we've added premium fat burning ingredients that help support calorie burning to help support weight loss.

We understand that you need energy as a busy mom, working professional, or to get up for your next activity. BURN is truly the best thermogenic for women created specifically for women.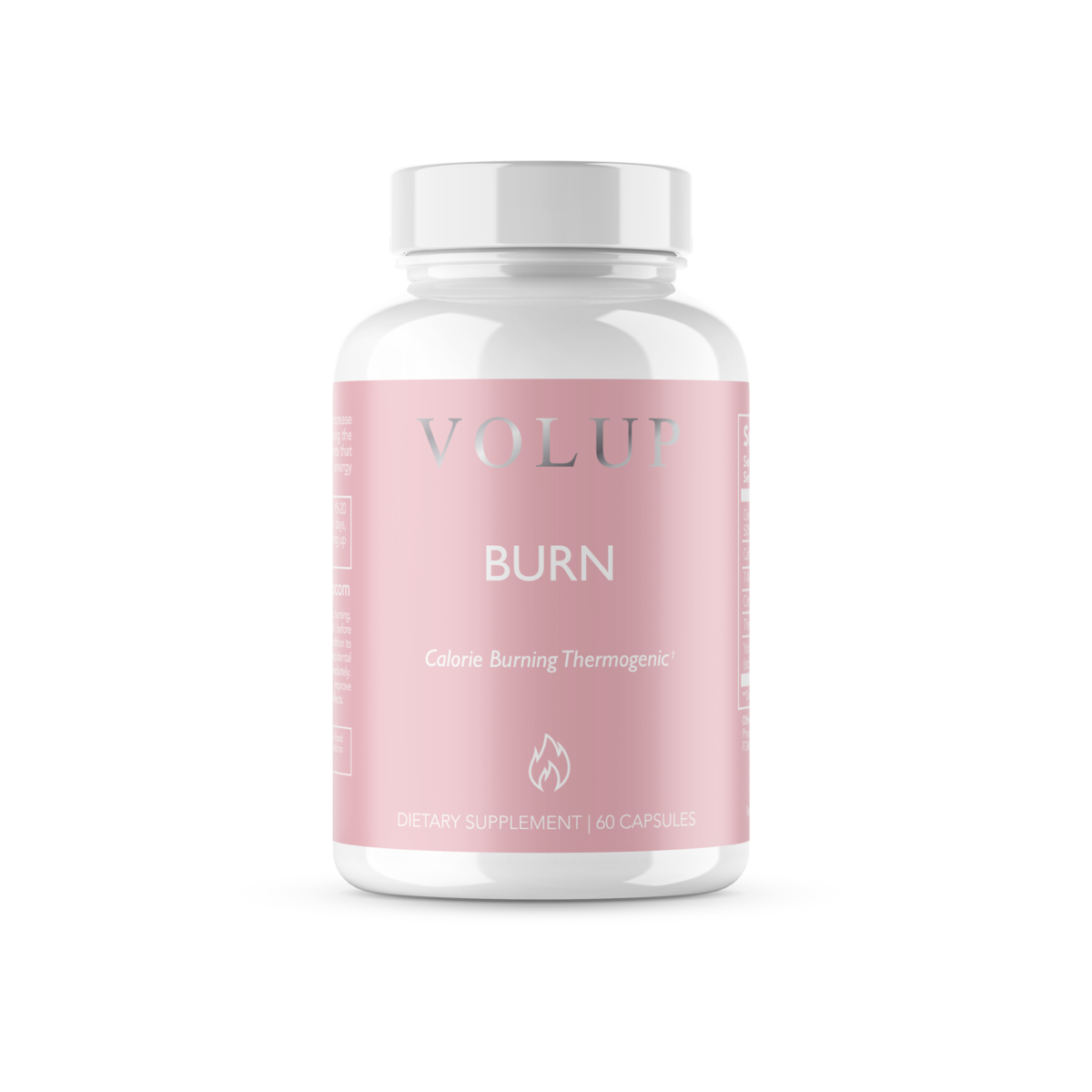 VOLUP BURN is designed to help increase
the amount of calories burned by using the
most effective thermogenic ingredients that
result in an increase in metabolism, energy
and body temperature.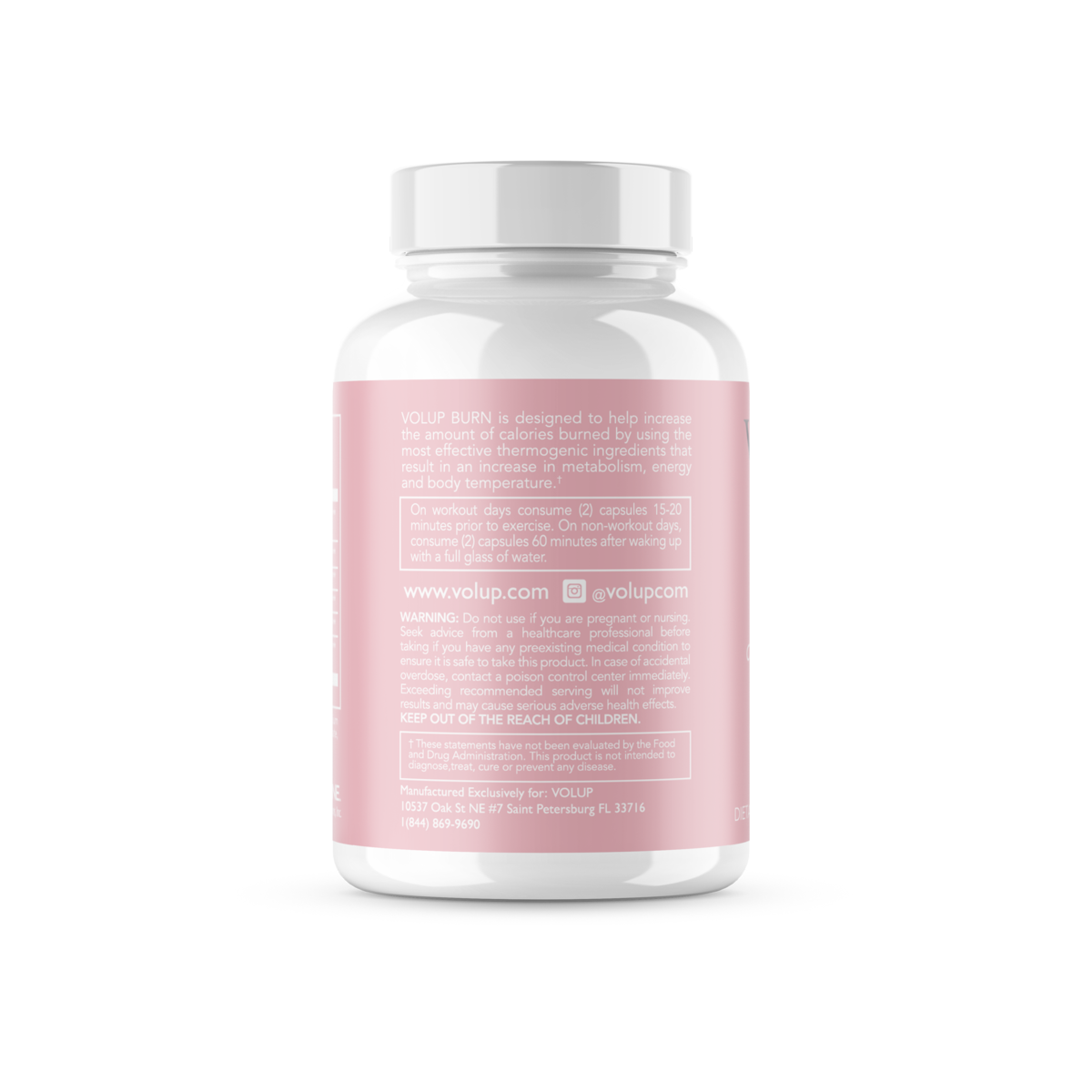 On workout days consume (2) capsules 15-20 minutes prior to exercise. On non-workout days, consume (2) capsules 60 minutes after waking up with a full glass of water.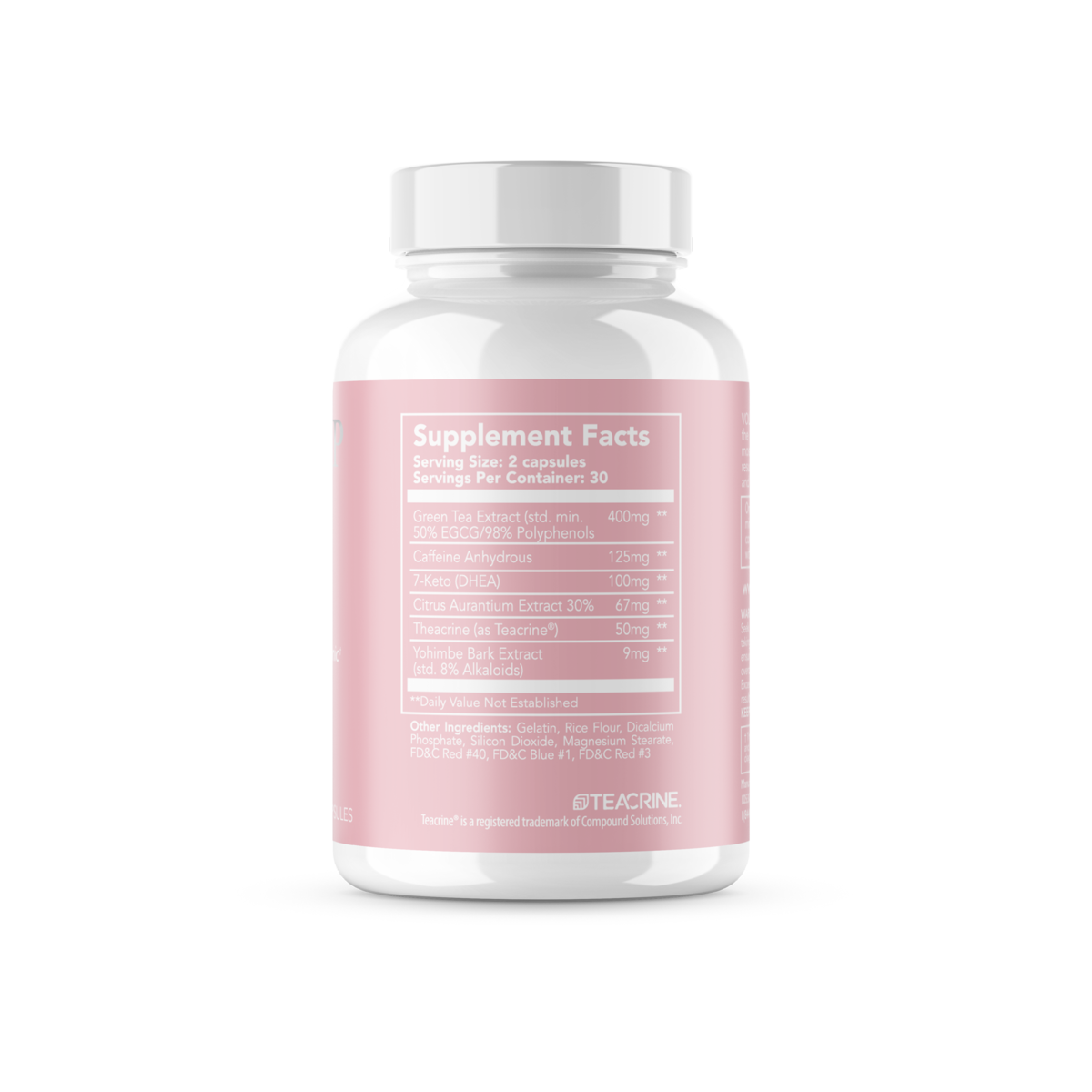 The most transparent thermogenic for women.
Ingredients and benefits listed.
Pump, Fat Utilization, Endurance & Muscle Building, Focus Factors, & Hydration